54-Day Rosary Novena for Mercy

Pray the Rosary Daily
from February 22 (Ash Wednesday) to April 16 (Feast of Divine Mercy):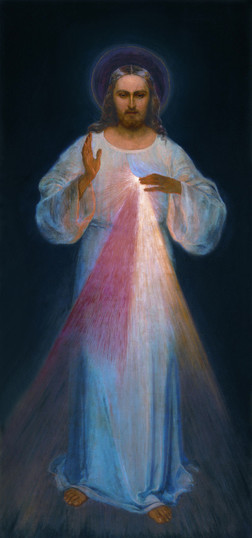 From Ash Wednesday, February 22, through the Feast of Divine Mercy, April 16, 2023, we invite you to join us in praying the 54-Day Rosary Novena of Mercy.
See below for more information about the Extraordinary Graces available to us on the Feast of Divine Mercy.
Click here to learn about the Power of the Holy Rosary.
Use the form below to receive weekly emails about the Rosary Novena delivered to your inbox for this powerful Novena.  
NOTE: The 9-Day Divine Mercy Novena begins on Good Friday, April 7, 2023.
We also invite you to join us in praying the Divine Mercy Chaplet Novena, which begins on Good Friday. 
Sign up now to receive The Divine Mercy Chaplet Novena in your inbox every day from Good Friday until April 15.
The Feast of the Divine Mercy
The Feast of the Divine Mercy, also known as Divine Mercy Sunday, is the Second Sunday of Easter (the Sunday immediately following Easter Sunday). You may know that Easter is the most important feast day of the year, but you may not know that we actually celebrate it over eight full days, which is why we call it the "Octave of Easter." Moreover, it is the last day of an octave, the eighth day, which is the greatest of all, the climax of the whole feast. In a sense, Divine Mercy Sunday is the most important day of the most important feast! Fittingly, Jesus promised to give great graces on Divine Mercy Sunday. Specifically, He told St. Faustina:
"On that day [Divine Mercy Sunday], the very depths of My tender mercy are opened. I pour out a whole ocean of graces upon those souls who approach the fount of My mercy. … On that day, all the divine floodgates through which graces flow are opened (Diary, 699).
Regarding the graces of Divine Mercy Sunday, Jesus told St. Faustina, "The soul that will go to Confession and receive Holy Communion shall obtain complete forgiveness of sins and punishment" (699).
This is an extraordinary promise! This is because when we normally go to Confession, the eternal punishment due to sin (ie, hell) is removed, but the temporal punishment due to sin (ie, purgatory) may still remain (see Psalm 99:8). Unless we have perfect contrition, or pray, fast, and/or give alms with perfect purity of intention, temporal punishment as a consequence of our sins most likely remains. But all sins and punishment are removed by the grace of Divine Mercy Sunday when we fulfill the conditions of a valid Confession and worthily receive Holy Communion, as long as we have some rectification of the will (meaning that we are sorry and will try to amend our life).
It's Time.