Pray and Fast for America is a grassroots movement initiative.
But we can't do this critical work alone...
Please prayerfully consider supporting the movement and help us to unite the prayers and sacrifices of all who love and serve our Blessed Lord for the sake of our world and future generations.
For your donation of $99 or more for the Pray and Fast for America campaign, you will receive a beautiful red, white, and blue rosary and prayer card.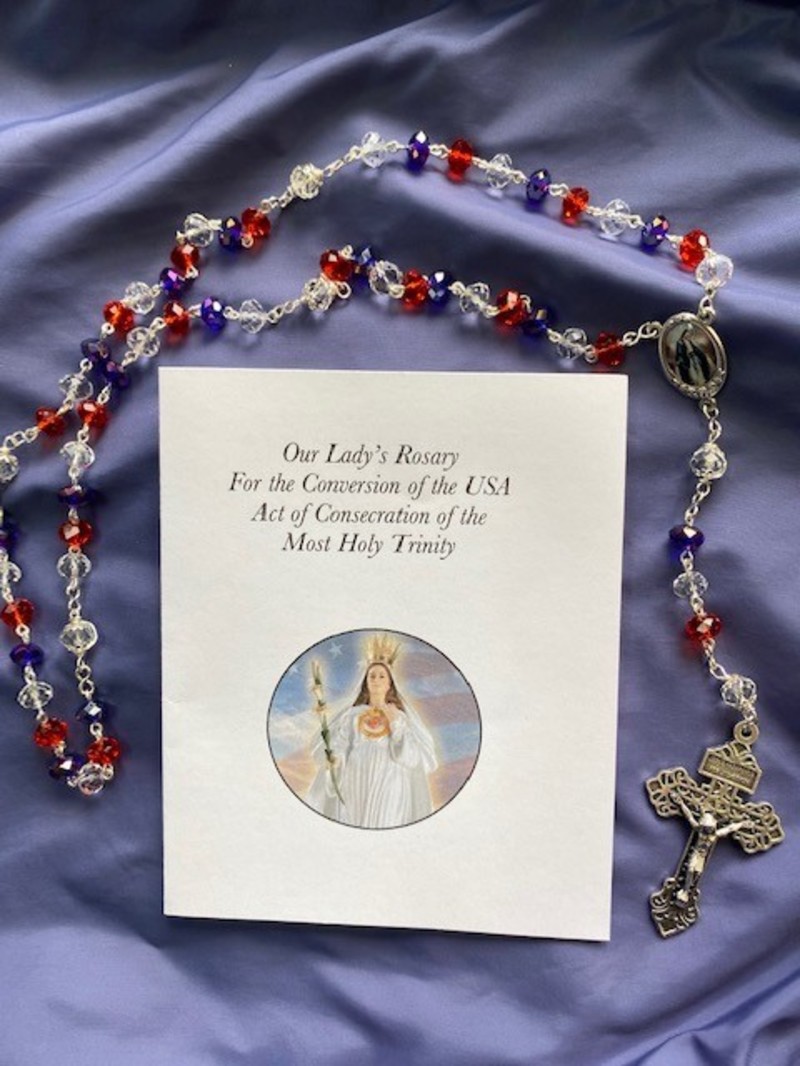 A rosary of red, white, and blue beads (the representative colors of our nation) was given by our Holy Mother to be made. On this rosary, one is asked to recite it for the spiritual salvation of our country. 

The beads used in this elegant rosary are glass crystals in ruby quartz, white jade with an aurora borealis coating for a brilliant effect, and dark blue. The Our Father beads between the decades are enhanced with a decorative bead cap. The top-quality eye pins used are Italian silver oxidized and made in Italy. Other materials used include tarnish-resistant artistic wire, Pardon Crucifix, Sacred Heart, and Immaculate Heart centerpiece.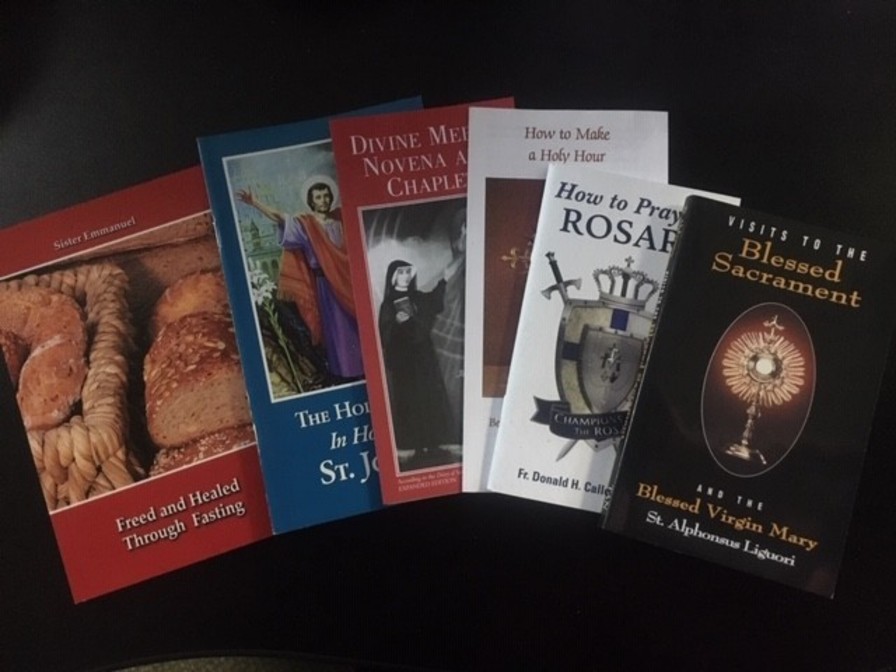 Supporters who make a pledge of $40 per month will receive The Prayer and Fasting Packet, including booklets on the Rosary, Visits to the Blessed Sacrament, How to Make a Holy Hour, Freed and Healed through Fasting, Divine Mercy Novena and Chaplet, The Holy Cloak in honor of St. Joseph, and Several Other Holy Cards.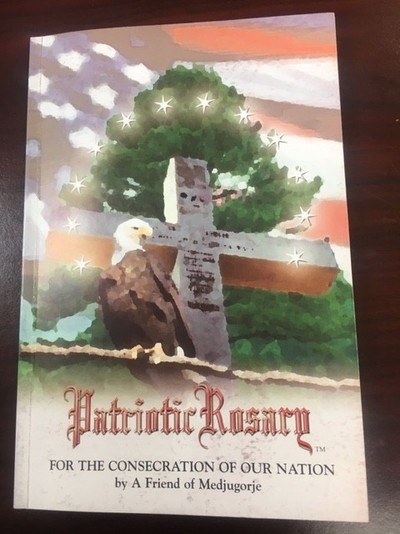 Supporters who make a pledge of $25 per month will receive The Patriotic Rosary handbook.
Supporters who make a pledge of $10 per month will receive by email a digital article entitled "Devotion to St. Joseph: A Lifeline In Troubled Times" - by Fr. Joseph Esper